ABOUT TURKS & CAICOS
The Turks & Caicos Islands are a vacation dream come true! White sand beaches, crystal clear turquoise water, and tropical tranquility, what's not to love? The journey to paradise is just a quick two hour flight from Miami to Providenciales airport.
The highlight of Turks & Caicos is the 12-mile Grace Bay beach, which is lined with hotels and upscale homes. Weather in Providenciales is beautiful year round, ranging anywhere from mid 70's to mid 80's and the locals are friendly and easy going. There are plenty of activities like the world's best diving, boat tours, snorkeling, paddle boarding, and of course, relaxing on the beach :-)
After a long day of traveling from LA, we checked into our luxurious room in "The Estate" building, which had a large balcony overlooking the ocean and main pool. We watched the sunset and had dinner at one of the "Private Villa Collection" beachfront homes owned by Grace Bay Club. The modern villa was breathtaking and had amazing atmosphere to kick off the trip!

The next day, we headed to Bugaloo's Conch Shack to have lunch, dance to local music, and explore the conch studded island. We spent the entire day here hanging out (the photo opps with the colorful houses were just too good). After a day of sun, we headed to Grace Bay Club's Anani Spa for massages and facials. My facialist was really educated in the products she was using and my skin felt heavenly afterwards! I highly recommend going to the spa if you visit Grace Bay.

On our third day, we took a charter boat out to sea to check out some other islands. The sand was SO white and fluffy and the water was the prettiest shade of turquoise I have ever seen! We were also lucky enough to see a few dolphins and stingrays along the way. Once we wrapped up the boat tour, lunch was served local style at STIX on the beach. The remainder of the day was spent relaxing and swimming in the ocean. Dinner was set up beautifully on the beach by the Grace Bay Club team where we had delicious food, great conversation, and lots of wine to wrap up our final night.


Turks and Caicos is one of the most beautiful places I have ever been to and I highly advise making the visit out! Check out my travel guide and recommendations below!
SHOP THE TRIP

TURKS TRAVEL GUIDE
STAY
Grace Bay Club - a luxury oceanfront resort with 5-star service, beautiful decor, and a variety of dining options
DINE
Infinity Restaurant & Raw Bar, The Lounge, The Grill, Krave, Stix - all on site dining options at Grace Bay Club
Lemon2Go Coffee Bar - the cutest little coffee + gift shop just 2 minutes from Grace Club. The almond milk latte is delicious!
Sandbar - for a night of drinking and dancing to island music and Drake
EXPERIENCE
Anani Spa - unwind at the ultra relaxing spa at Grace Bay Club
Island Tour - take a private charter to uninhabited islands like French Cay and West Caicos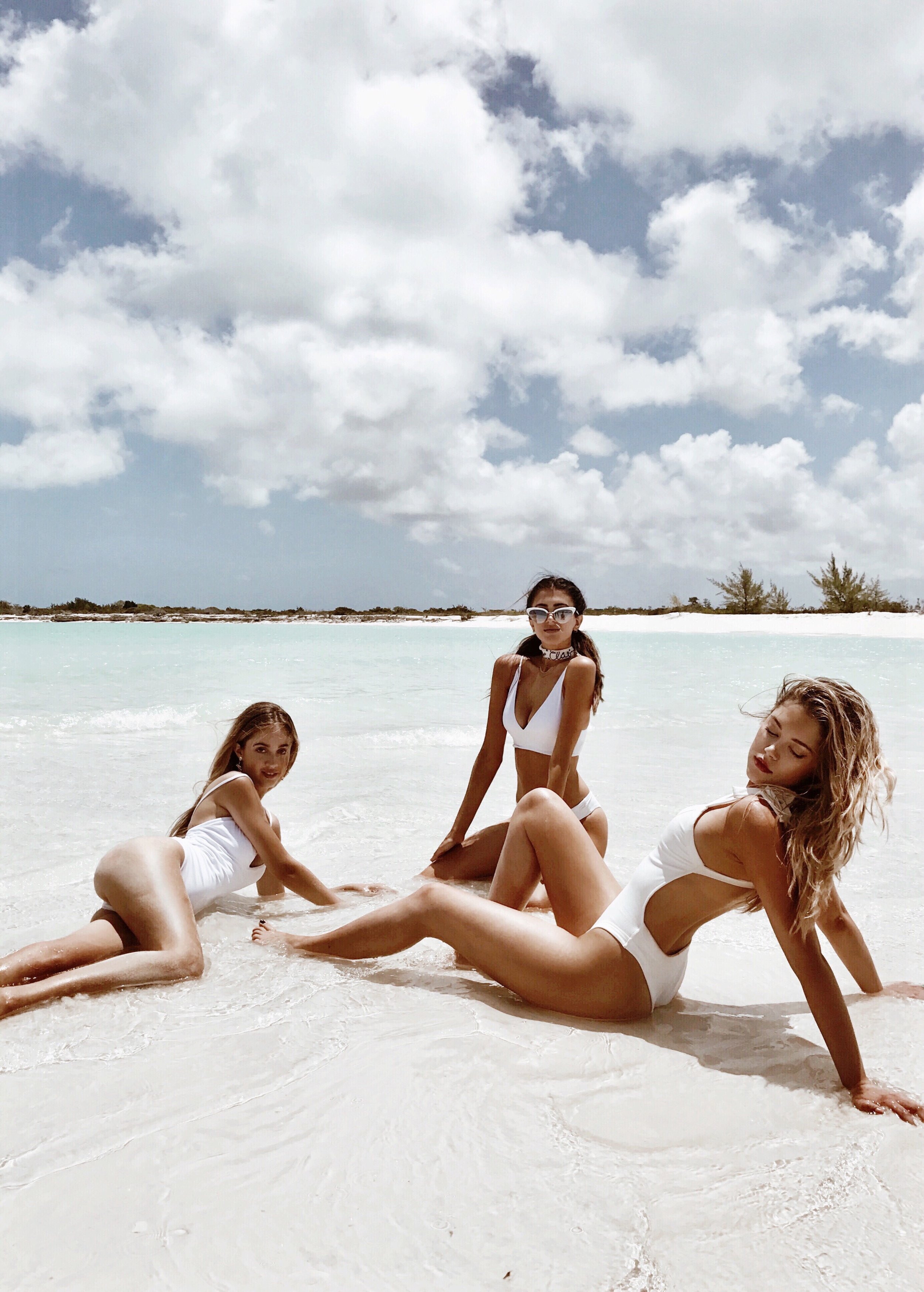 Bugaloos Conch Crawl - live music, local food, tropical drinks, conch covered beaches, and colorful building for that perfect photo opp
Snorkel - the water is crystal clear to see all of the marine life
Paddleboard - available for rent at Grace Bay Club